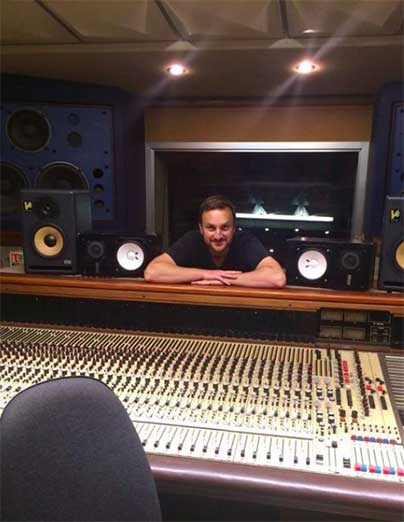 Nick Brine
Productor, Profesor & Ingeniero
Nick Brine ha sido Productor e ingeniero durante 30 años. Debutó a la edad de 16 años en los mundialmente reputados Rockfield Studios, en Gales, donde ha pasado la mayor parte de su vida. Ha trabajado en algunos de los estudios de grabación con más renombre incluyendo Abbey Road, Air, Monnow Valley, Ridge Farm, Parr Street, Whitfield Street, Wessex, Hit Factory NYC, Avatar NYC, Paramount LA, The Village LA, Chameleon etc. Nick se ha encargado de la construcción de numerosos estudios, en los que se encuentran los estudios para Guigsy (Oasis) y Leeders Farm Studios para Dan Hawkins (The Darkness), obteniendo de esta manera un premio al mejor "UK residential studio award". Nick se hace cargo actualmente de Flip Flop Records, representando a muchos artistas, así como de la Dirección de "Session Recall" – una nueva comunidad musical online. 
En la actualidad es propietario de Leeders Vale Studios en Gales, estudio votado como "Best Welsh Studio" 2022. 
Durante su carrera se incluyen artistas de la talla de: 
Oasis, Stone Roses, Bruce Springsteen, The Darkness, Verve, Ash, Teenage Fanclub, Beta Band, Robbie Williams, Seasick, Steve Harley, Mark Owen, Coldplay, Stereophonics, Super Furry Animals, Kasabian, Max Rafferty, Kitten Pyramid, Wedding Present, Thunder Quireboys, Nada Surf, Fischer-Z, Donovan, Charlatans, Sepultura, Cast, Supergrass, Entre muchos otros.
En Órbita Sonora, podrás encontrarle como Productor, Profesor e Ingeniero.