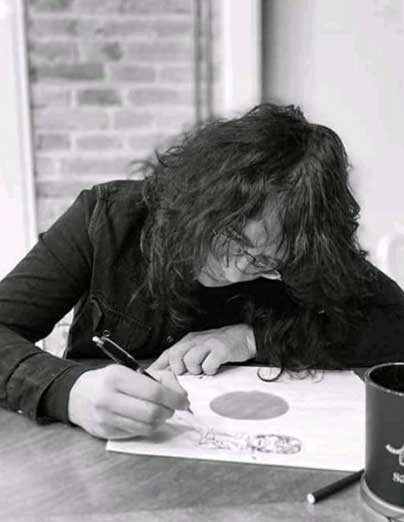 Joaquín
Ladrón
Ilustrador
Ladroncomix empezó a publicar sus cómics e ilustraciones para carpetas de discos en Subterfuge Records en al comienzo de los noventa, ha colaborado también en revistas de tirada nacional como Kerrang, Heavy Rock y en la actualidad cada mes en Ruta 66, RnR Magazine.
Entre los grupos que ha puesto imagen a sus discos están Sex Museum, Killer Barbies, Scizophrenic Spacers, Luis Blanco and The Black Angels, Empty Bottles… y para su merchandising a The Hellacopters internacionalmente.
Ahora podréis ver sus ilustraciones para los estudios de grabación de Órbita Sonora.