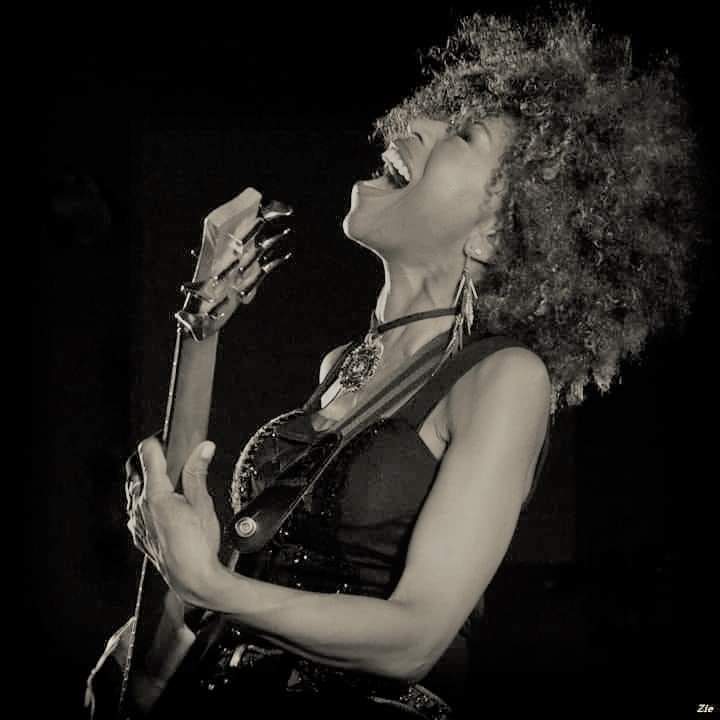 Elige a tu músico de sesión
Oneida James
Artista, Bajista de todos los estilos y grabaciones en directo, incluyendo, Rock, Alternative, Pop, Latin, Latin Jazz y Jazz Contemporáneo, especializada en Funk, Hip-Hop, Reggae, R&B, World Beat; vocalista (solista y corista) escritora, arreglista y productora musical.
Experiencia
Actualmente líder y fundadora del proyecto de grabación y gira, Oneida James Band, bajista con la Superstar frances Tal para la Gira Acustica , 2015; Bajista y corista con Sheffield Soul Shouter, the Late, Great Joe Cocker.
(Septiembre 2001 a diciembre 2014.) Aparece en Joe Cocker 2013, Fire it Up Live in Cologne Concert Video, Joe Cocker, Fire it Up, Live CD, Fire it up vídeos musicales y numerosos videos y CDs; Bajista con Smooth Jazz Artist, Saxaphonist Euge Groove; apariciones en películas the New York Times Critic's Pick, For Your Consideration, así como en programas de TV como bajista con Joe Satriani y CJ Vanston; Autora del libro 'Groove Mastery, The Bassist Guide to Time, Rhythm and Feel', publicado mundialmente por Hal Leonard Publishing. Artículos en las revistas Bass Player Magazine Paris, Bass Player Magazine U.S., Bass Professor Germany y Bass Player UK.
Experiencia en directo y grabación nacional e internacional incluyendo Bass Day, L.A. con un artículo al respecto en la revista Bass Player, Cree Summer, Sony "Work" Artist, (producido por Lenny Kravitz) 2 años de telonero para Lenny Kravitz; Hiphop Band «Spearhead»,'311′; Gira'Smokin
Groove' con 'Michael Franti and Spearhead'; Vonda Shephard y Michael Landau Live Tours, grabando en su Hit album, 'It's Good, Eve', gira y grabación con Capital Records Group, 'Subject to Change' Featuring Cree Summer; Donny Osmond, Eyes' Don't Lie y Soldier of Love Tours; Dav Koz y (Artista de Reggae internacional) Raymond Meyers. Apariciones en TV incluyendo Conan O'Brien, The View, Jay Leno Tonight Show, Craig Kilbourne, Kelly y Regis Show, MTV Europe, Top of the Pops, Taratata, Jack Docherty Show London, Rick Dees Show, Byron Allen Show, and muchos programas de radio. Creadora de The Slap Bass 101 Workshop y Clinic y Co-creadora de The Bass and Drums Groove Workshop y Clinic, actualmente ofrecido en la escuela de música contemporánea de renombre , Musicians Institute en Hollywood, CA.
Otros logros como escritora, arreglista, productora y en grabación de bajo, solista y corista vocal, mezla y masterización del álbum "Curious Times"; y Lune D'argent CD6 publicado en Fertility Records. Composición, y arreglo de la producción de demos para varios artistas de manera nacional o internacional ; profesora en Live Playing Workshops y escribió currículums musicales para bajo durante 12 años en Musicians' Institute.
Referencias
Ray Neapolitan
Adavant Productions
Maurice Verloop
Musicians Institute Hollywood, CA
Larry Robin
One B Management
Alex Macleod
Cree Summer Tour Manager